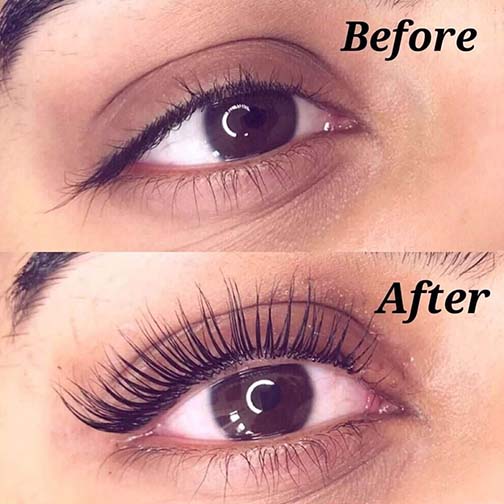 WHAT IS AN LVL LASH LIFT?
LVL lash lift is the revolutionary lash treatment that creates masses of length, volume and lift with your own natural lashes. No mascara. No extensions. No maintenance. It's a great alternative to lash extensions and the perfect way to enhance what you already have, whether your lashes are long, short, thick or stubborn. This treatment will create the look of longer, fuller lashes that make your eyes appear more open and youthful as well as saving time in your morning routine. So, if you're looking for a long-lasting, low maintenance, natural looking eyelash enhancement then Nouveau Lashes LVL lash lift is for you.
HOW LONG DOES LVL LASH LIFT LAST?
With immediate results that last up to 8 weeks, LVL lash lift is ideal for people with a low maintenance beauty regimen and busy lifestyle.
DO I NEED TO DO A PATCH TEST?
Yes. You will be given a patch test to apply at least 48 hours before your treatment to minimise any risk of reactions
HOW DOES THE LVL LASH LIFT WORK?
To create the Length Volume Lift effect, our lash-health first products are applied step-by-step by a qualified lash artist. Following on from your patch test and consultation, the lash artist will apply the appropriate shape shield to your eyelid and your lashes will be pressed against this using a bonding gel.
Step 1: LIFT
With all the lashes neatly bonded, a lifting balm is then applied which allows the structure and shape of your lashes to change and be lifted at the root.
Step 2: VOLUMISE
Once this has been removed, a volumising fix is applied which seals your lashes into their new shape.
Step 3: BOOST
A lash tint is then applied which darkens the lashes and adds volume and length.
Step 4: MOISTURISE
Finally, a moisturising serum is applied to nourish the lashes and ease them off the shield, revealing beautifully healthy, lifted lashes.